We've just returned from Melbourne, where we were lucky enough to have a week of seeing friends, watching the APPA judging, and attending some crazy fun events. The name of the game is the Australian Professional Photography Awards. Run every year by the AIPP, the APPAs are a chance for professional (and emerging and student) photographers from around the country to submit their best work to be judged by the cream of the crop. This was my fourth APPAs entering as an Accredited Professional Photographer, with one before that as an Emerging Photographer.
As great as the judging is, it isn't the only reason to head down. The gallery of awarded prints is stupendous, and worth visiting just to look at the huge variety of amazing work people are doing. Personally I love getting to see everyone, catch up and renew friendships, muck about, and generally recharge the relationships with our APPA family.
For 2017, I had four prints in the Illustrative category, three that have had a run at the state awards, and one new one. The goal: To earn three points (by getting at least three Silvers), and qualify for my Master of Photography. I'm not always goal-oriented, but after the APPAs in 2014, some new goals were made: Associate in 2015, and Master in 2017.
Three stellar outcomes from the 2017 APPAs:
Four awards from four entries. Very happy that all four entries got over the line, in what felt like pretty tough-but-fair judging. One Silver and three Silver Distinctions for these prints! One of my prints (Restless) was the first print up for the day, which is always a tough spot.
Master of Photography. At the awards dinner, having earned my three points and then some, super happy to convert my yellow Associates ribbon to a red Masters ribbon.
Illustrative category… I have to admit that I didn't really think I had a shot at being a finalist. To work out the three finalists, they take the aggregate score from your four images, and pick out the three entrants in each category with the highest aggregate score to be the finalists. Then they throw those scores away, and a panel of judges look through the three portfolios of four images each to choose the category winner. One Silver and three SDs isn't anything to sneeze at, but it felt a little far away from finalist status.
Finalist?!?!? Surprise level x 100
WINNER?!?!?!? Surprise level x 1 bazillion
I need to stop and explain something for a minute. The APPAs showcase the absolute best work from the absolute best photographers in the country. New people appear, some names disappear, but the work is always stellar and the standard just gets higher and higher each year. When you see this work, and you see the technical quality, the storytelling ability, the innovation of the best of the best, it really gives you something to aspire to, so that one day you might find yourself a finalist in a category. That's a massive aspirational goal; I thought maybe I had a shot at finalist after a decade of work under my belt.
Not only that… Those two names on the board there with me? Charmaine Heyer and Gee Greenslade? They're both incredible artists, innovative and fresh and flawless and clever. I've spent time staring at their images to figure out where their brain was at when they made it and how they did the things. And they're both really decent people to boot. I've idolised Charmaine's work since I started my APPA journey. When I first saw Gee's work it blew me away; I made it my mission to seek her out and meet her, and since then I'm very proud to call Gee a friend. So – to have my name in that list with them is massive.
Winning a category is just unreal. Unreal.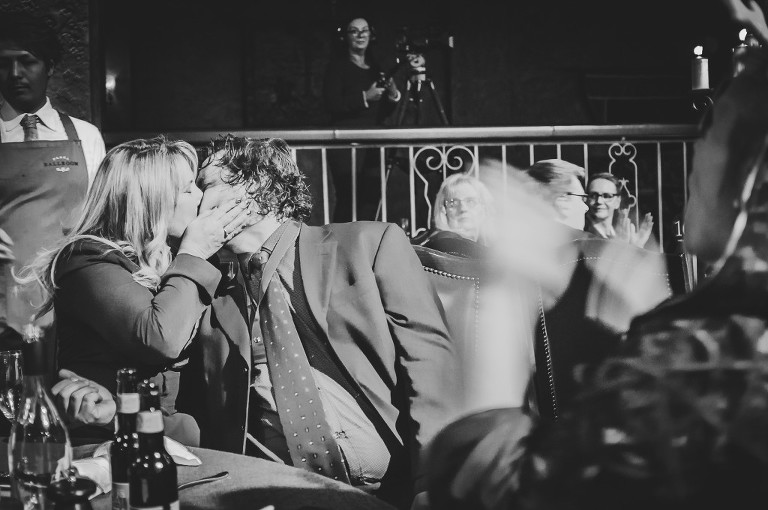 Congratulations to all the category winners, including Doco legend and stage buddy Kelly Champion, HotD compatriot Katie Kolenberg, Queen of pet photography Angie Connell, my new friend Mick Porter (who I finally met on stage after messaging a few times), wedding genius James Simmons, and especially Keren Dobia who won overall Professional Photographer of the Year. All ace humans. You can view the category winners and all of the awarded prints online, and it's worth a visit if you are a lover of fine photography.
You can't have a blog post like this without a bunch of thank-you's. Here they are. Make sure you read them because the people in this list are awesome and deserve a moment of your time

A whole bunch of people contributed to these prints – subjects, assistants, people that provided furniture/locations. There are pieces of each of them in these prints; everyone pushes it around a little bit, and they wouldn't be what they are without that help. (Mucho blog entries coming up for each image where I'll go on about these people and their awesomeness in some detail.)
Same goes for the mad crew of photographers that help me to check the work and make sure it is as solid and strong as it can be. If you are a photographer and don't have your own rock-throwing crew, you've gotta get one.
Our good friend Shane McCaffery of Shane McCaffery Portraits printed these images. I've trusted Epson printers and Canson papers forever, and they continued to deliver.
To EIZO and Penny and Filipe – thank you for sponsoring the Illustrative category. Illustrative work is a Big Deal for a bunch of us, and I'm thankful that your support helps to keep this category very much alive and well, and letting us do what we do. EIZO had a hand in these images as well, particularly Senseless, where I was able to really understand the shadow detail and the highlights and how they would be printed; it greatly reduced the edit-print-adjust cycle and helped me to ensure the work made it to paper the way I wanted it to.
To our AIPP family – the Queenslanders and all the interstate folks that have become solid friends. You lot are all right. I've felt like I've been accepted in to a great community since day one. It's nice to feel like you've found your tribe.
Last and most importantly, my family. Making personal work like this isn't possible without a good support network, and you guys are hands down the best. Wanda, Bailey, Tara, thank you for always being there and always making me feel supported. Wanda makes stuff and throws ideas around and helps me to tune these images to make them strong. I love you Wanda – thank you for being my partner in everything. Special thank you to Tara, who tirelessly assisted for these images, everything from holding lights to being a subject. Tara's shot with me a couple of times and it's amazing to see her take an interest in this stuff too.
Thank you to Mum & Dad as well, I owe you more than you could possibly ever know. Mum, this is for you. <3